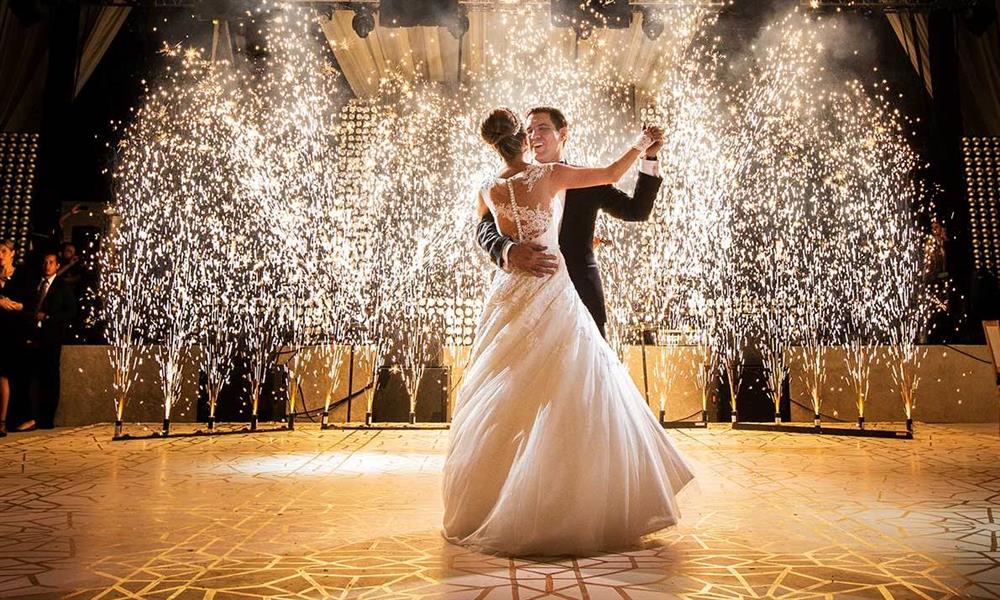 Call us to schedule your wedding dance lessons in Houston, stop worrying and start looking forward to your special day! At DanceSport Club our job is to make you look great on wedding day! From choosing dance music that works for you, to choreographing a wedding dance that highlights you, to helping you rehearse effectively so that you look and feel your best when the time comes, our instructors are with you every step of the way.
Your wedding day is a day to celebrate love for your spouse as well as for your family and friends. Choosing the right "message" is crucial to making this a day everyone will remember for years to come. Thus, just like choosing the right verbal message is important (such as saying the right words for your vows, or offering the most meaningful toasts), choosing the best non-verbal message (through dance and performance expression) is equally important.
Make your day complete with DanceSport Club. We can help you create a unique and meaningful experience for you, your spouse, family and friends. We can help you prepare your wedding "performance message" from start to finish. We can even entertain at your wedding party, providing guests with quick dance lessons to help them participate in and enjoy your reception even more. Contact us about how we can work together and create the right package for you!
 Wedding Dances we teach:
Waltz, Rumba, Foxtrot, Tango, Quickstep,
Viennese Waltz, ChaCha, Samba, Jive, Swing, Country, Free Style
This package includes 5 private wedding dance lessons, original choreography and help with selecting the music.